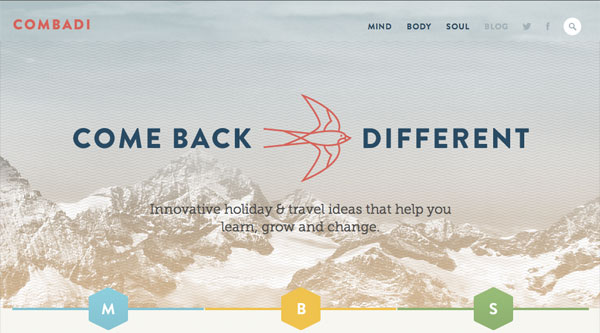 The travel experience consists of 5 phases: Dreaming, Researching, Booking, Experiencing and Sharing. Dreaming is what starts it all, research helps your dreams come true.
We have always been passionate about traveling 'differently', wanting to experience this special moment, finding the city's hidden secret that only the locals know! This is why we created Combadi, a travel website for all of you that want something different this year, next year, why not every year.
We met 10 years ago in London and our passion for holidays out of the ordinary has grown stronger. A few memorable travel moments have been our walk deep into the Perito Moreno Glacier in Argentina, swimming with an underwated propulsion device in Maldives, sand-boarding in an Omani desert and volunteering in Urubamba, Peru.
We are looking around for you and bringing you a pick of the best, something to "tickle your imagination". And maybe next time you do something different, you'll come back here and tell everyone about it!