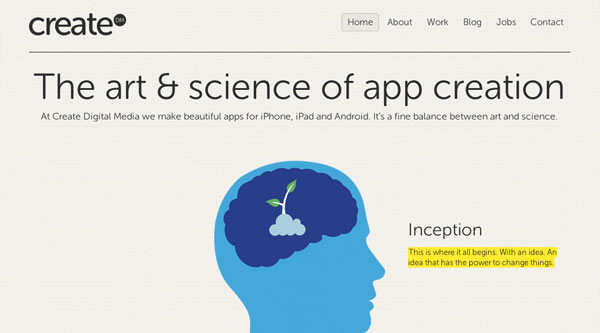 The art & science of app creation.
Create Digital Media was founded on our love of apps. We believe that every mobile app should create a wonderful user experience from start to finish, built with outstanding aesthetic design, beautifully entwined with an elegant, rock solid codebase.
Put simply, we make apps that we're proud of, that's why we get out of bed every day.