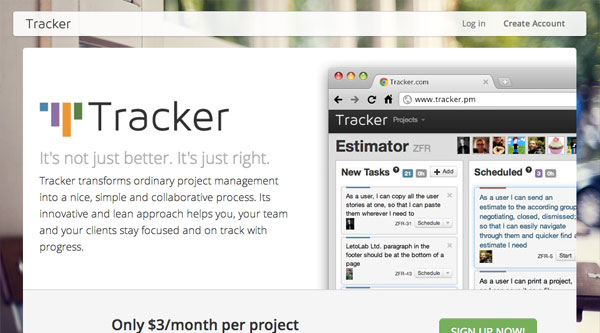 Tracker transforms ordinary project management into a nice, simple and collaborative process. Its innovative and lean approach helps you, your team and your clients stay focused and on track with progress.
Kanban. No, it's not a made up word.
Tracker is built around applying the Kanban technique, which helps to maintain high level project management by moving tasks across the 4 columns representing core stages from new tasks to resolved. It eases iterative, continuous development, resulting in improved operational processes/operations.
Simple. Forget confusing interface and jargon.
Tracker's simplicity in both usage and navigation is what clients really love and appreciate. It ensures efficient production by keeping you focused and on track. It's a Tracker after all.
Real time. Checkmate.
Tracker stands behind agile project management and allows real time collaboration on all your projects. All interactions from creating new tasks to scheduling and assigning them, from approving tasks to commenting on them – everything happens here and now. In other words, it's updated as you view it